International Trade Regime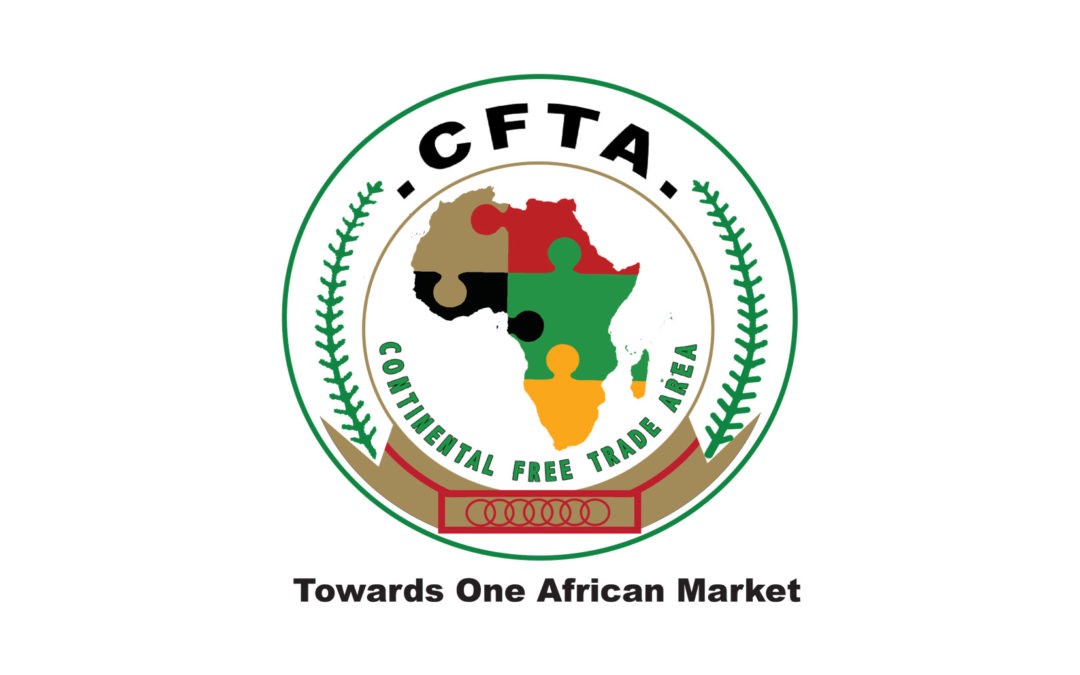 OPPORTUNITIES FOR BOTSWANA UNDER THE AFRICAN CONTINENTAL FREE TRADE AREA (AfCFTA
The African Continental Free Trade Area (AfCFTA) comprises fifty-five (55) countries with a combined population and Gross Domestic Product (GDP) of about 1.6 billion people and more than US $3.4 trillion, respectively. The AfCFTA creates a single market for goods and services, with free movement of business persons and investments as well as infrastructure development.
This large market means a lot to Botswana which has a population of just over 2 million. Given the limitation in the domestic market, This means therefore that Botswana needs to have access to other markets, especially the African market to industrialise and increase its exports base. The AfCFTA Agreement is an important initiative in accelerating intra-African trade. Through this arrangement, tariffs on goods traded among African countries will be scrapped or reduced, and new opportunities for exports as well as create an opportunity for regional value chains.
The architecture comprises the Agreement Establishing the AfCFTA, the Protocol on Trade in Goods, the Protocol on Trade in Services and the Protocol on Rules and Procedures for Settlement of Disputes. The Agreement has a number of Annexes on specialised areas that include the following:
Rules of Origin;
Customs Cooperation and Mutual Administrative Assistance;
Trade Facilitation;
Non-Tariff Barriers;
Sanitary and PhytoSanitary Measurers;
Transit and Trade Remedies.
Download: Compiled Annexes to the CFTA Agreement
Botswana signed the AfCFTA in February 2019. The AfCFTA creates opportunities for Batswana to to benefit from inter-regional trade within the African continent, and greatly contribute to the growth and diversification of our the country's economy.
Trading within Southern African Customs Union (SACU)

The Southern African Customs Union was established in 1910 with Botswana, Lesotho, South Africa and Swaziland as the founding Member States. The Agreement was renegotiated and signed in 1969. Namibia acceded to the 1969 Agreement after her independence in 1990. The Member States commenced the renegotiation of the 1969 Agreement in 1994 after Republic of South Africa was democratized. The negotiations culminated in the 2002 SACU Agreement which entered into force on the 15th July 2004.
The 2002 Agreement resulted in the setting up of the Secretariat in Windhoek, Namibia in order to:
1. Five Technical Liaison Committees:
Customs

Trade and Industry

Transport

Agricultural

Finance
2. Commission (comprising of Senior Official of Member States)
3. Council (comprising of at least one Minister from each Member States)

Benefits

The objectives of SACU are:
To facilitate the cross-border movement of goods between the territories of the Member States.

To create effective, transparent and democratic institutions which will ensure equitable trade benefits to Member States.

To promote conditions of fair compettion in the Common Customs Area (CCA).

To substantially increase investment opportunities in the CCA.

To enhance the economic development, diversification, industralisation and competitiveness of Member States.

To promote the integration of Member States into the economy through enhanced trade and investment.

To facilitate the equitable sharing of revenue arising from customs, excise and additional duties levied by Member States.

To facilitate the development of common policies and strategies.

Offers duty free- quota tree access for Botswana goods.

Revenue accruing from Common External Tariff.

2002 SACUA more democratic, participation in the tariff administration by all Member States and establishment of institutions such as National Bodies and Tariff Board.

Negotiating as a bloc.
Download the 2002 SACU agreement
Trading within Southern African Development Community (SADC)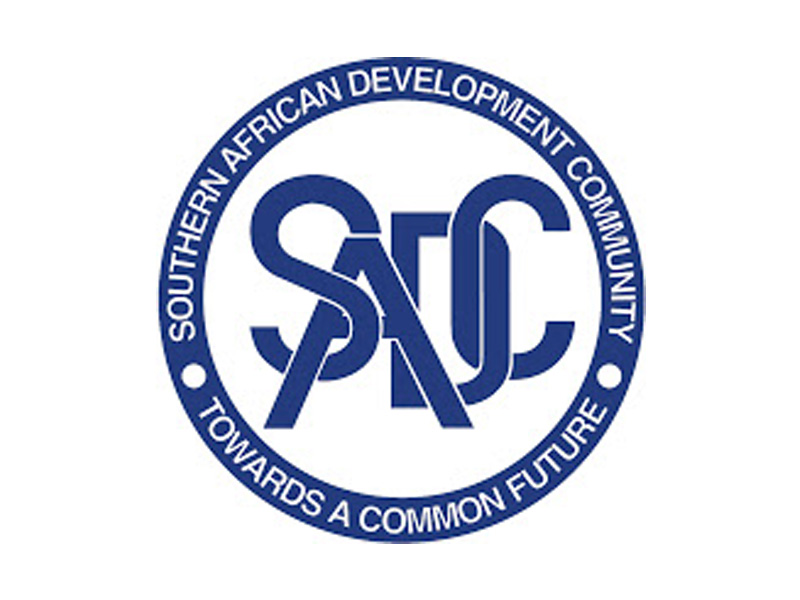 The objectives of the SADC is driven by Protocol on Trade.
What it Entails
The implementation of this Protocol began in 2000, with the aim to:
Further liberalise intra-regional trade in goods and service.

Ensure efficient production in SADC reflecting comparative advantage of members.

Contribute towards improvement in climate for domestic, cross-border and foreign investment.

Enhance economic development and industrialization.

Establish a Free Trade Area (FTA) by 2008.

Establish a Customs Union by 2010.

Common Market by 2015.

Monetary Union by 2016.
Rules of Origin
Products specific therefore complicated.

10% de minimis but excludes Chapter 50-63, 87 and 98.

Restrictive for textile: Combination of single stage transformation and double stage transformation.

Import content in the region is set at 53%-65%.

It also allows for regional accumulation.
Progress
To date Botswana and its SACU partners have liberalised about 99.9% of their products against the SADC set target of 85% in implementing the SADC Free Trade Area.

Other SADC Member States have reached the 85% set target and the remaining 15% will be liberalised by 2012.

Work on the establishment of SADC Customs Union is ongoing.
Download the SADC Protocol on Trade
Download the SADC Rule of Origin
SADC Protocol
Download Annex to SADC Protocol on Trade Sanitary and Phyto Sanitary SPS
Download Protocol on the Control of Firearms, Ammunitiion, and Other Materials 2011
Trading with the European Union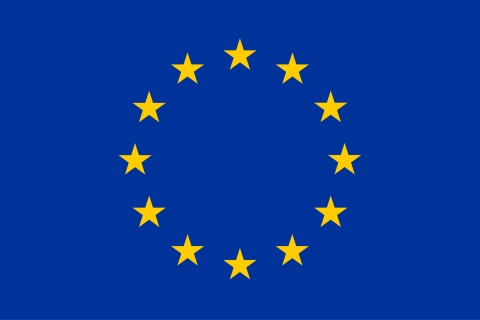 SADC-EU Economic Partnership Agreement (EPA)
Between the EU and the SADC EPA Group
Current Status
The European Union (EU) successfully concluded negotiations on the Economic Partnership Agreement (the EPA) on the 15 July 2014 with the SADC EPA group consisting of the BLNS (Botswana, Lesotho, Namibia and Swaziland) countries as well as Mozambique and South Africa. Angola has the opportunity to join the agreement sometime in the future. The BLNS group of countries plus South Africa also belong to the Southern African Customs Union (SACU) believed to be the oldest Customs Union still in existence (established in 1910). These five nations constitute a Common Customs Area (CCA) and have a Common External Tariff (CET).
This EPA ended some ten years of negotiations between the parties and Botswana has been fully committed and involved from the out-set. Although an interim EPA was signed with the EU by Botswana, Lesotho, Mozambique and Swaziland in June 2009, it was never ratified and thus never came into force.
During this period, Botswana along with the other signatories to this interim EPA, have enjoyed the provisions of the Market Access Regulation (MAR) which is a temporary scheme governing the trade conditions for certain developing countries that have negotiated Economic Partnership Agreements with the EU. Although this MAR has given Botswana preferential duty free access to the EU market, it is a temporary measure and is not as beneficial to all parties as the EPA that has been concluded. (For further information on the existing MAR, please follow the resource link No: 2 at the end of this article).
The EPA guarantees access to the EU market without any duties or quotas for goods originating in Botswana, Lesotho, Mozambique, Namibia, and Swaziland. South Africa will benefit from new market access additional to the Trade, Development and Cooperation Agreement, that currently governs the trade relations with the EU. The new access includes better trading terms mainly in agriculture and fisheries, including for wine, sugar, fisheries products, flowers and canned fruits. The EU will obtain meaningful new market access into the Southern African Customs Union (SACU) with products such as wheat, barley, cheese, meat products and butter and will have the security of a bilateral agreement with Mozambique, one of the Less Developed Countries (LDC) in the region.
Background
Economic Partnership Agreements (EPAs) are trade and development agreements negotiated between the EU and African, Caribbean and Pacific (ACP) regions engaged in a regional economic integration process.
As indicated above, the Southern African Development Community (SADC) EPA group consists of Angola, Botswana, Lesotho, Mozambique, Namibia, Swaziland and South Africa. Botswana, Lesotho, Namibia, Swaziland and South Africa are also members of the Southern African Customs Union (SACU).
The negotiating process with the SADC group was a rather complex process because of the special position of South Africa and its role within SACU. In particular, South Africa, being the dominant economic player in the region and a major and competitive exporting country, notably for agricultural products, would not get the total duty-free, quota-free treatment offered to the other ACP countries. Trade between the EU and South Africa is governed by the Trade, Development and Cooperation Agreement (TDCA).
However, for the four BLNS countries plus Mozambique, the EPA goes beyond the ambition of other trade agreements and offers unprecedented opportunities through guarantees of duty-free, quota-free access to the EU market. In exchange, the EU will obtain better access to the Southern African Customs Union (SACU) market - in particular for wheat, barley, cheese, meat products and butter - and will benefit from stable trading conditions with Mozambique, a country that remains outside the SACU.
However, it is recognised that although trade facilitates growth and development, the SADC Group countries (outside of South Africa) require necessary initiatives to diversify and develop their economies and thus Botswana, Lesotho, Mozambique, Namibia and Swaziland do not need to reciprocate the EU offer of 100% free market access. Further to this, the EPA provides for a variety of safeguards that can be deployed should imports reflect excessive growth and thus provide a further degree of comfort beyond the right to shield sensitive commodities from liberalisation.
Resources: EU-SADC EPA AGREEMENT
Resources
Trading with European Free Trade Association (SACU-EFTA) Countries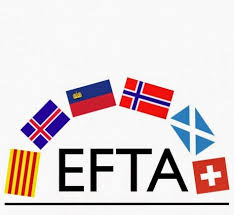 What it Entails
The negotiations with EFTA commenced prior to the 2002 SACU Agreement and the Free Trade Agreement (FTA) was signed on 1st of July 2006 on trade in goods.

EFTA comprises of Norway, Iceland, Switzerland and Liechtenstein, which are part of Europe but outside the EU.

Implementation of the Agreement commenced on the 1st May 2008.

The Parties agreed to exchange information and, at any request of any Party, shall hold consultations within the Joint Committee on any matter concerning the interpretation or application of the Agreement and may take decisions by consensus in the cases provided for in the Agreement.

The implementation of this agreement is supervised and administered by a Joint Committee whereby each party is represented. The Committee is jointly chaired by representatives from both EFTA and SACU States.

The Joint Committee may review the possibility of further removing obstacles of trade between the Parties and may make recommendations on other matters to the Parties.

SACU Member States have also signed Bilateral Agricultural Agreements with individual EFTA States.

Bilateral Agricultural Agreements is currently undergoing review with a view to increase beef quota which will benefit Botswana and Namibia
Benefits
The FTA offers SACU duty free and quota free access for nearly all industrial products. SACU Member States signed Bilateral Agricultural Agreements with Norway, Iceland and Switzerland.

The Agreement further provides for special and preferential treatment for BNLS including the Beef Protocol with 500 tons quota for the benefit of Botswana and Namibia.
Agricultural Agreements & Processed Agricultural Products (PAPs) FTA Notifications
Trading Between the SACU and India
What it Entails
At its meeting in May 2006 in Pretoria, RSA, SACU Council of Ministers mandated the Commission to engage with Indian Government on the scope and parameter of a possible trade agreement, after which a negotiations framework was developed.

Botswana conducted a study through BIDPA to inform her position in negotiating with India as SACU in July 2006. The first engagement was in October 2007 to consider the framework.

It was then agreed that the framework was changed to a Memorandum of Understanding (MoU) due to long procedures in SACU to approve a framework.

SACU/India Negotiations for a Preferential Trade Agreement (PTA) started after signing of the Memorandum of Understanding (MoU) in September/ 2008.

SACU has submitted the Offer List in November 2009 to the High Commission. It is waiting for India to submit its list, in oder for negotiations to continue.
Benefits
Access to raw materials at low prices.

Access to technical development.

Market access for Botswana's minerals and/or precious stones.

Accorded special differential treatment based on the level of development.

Strengthened economic co-operation ties.
Trading with MERCOSUR (SACU-MERCOSUR)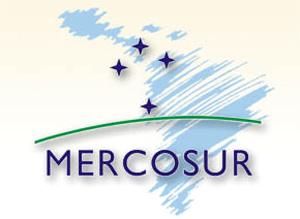 What it Entails
The negotiations for PTA commenced prior to 2002 SACUA.

The

Agreement

was signed on December 2008 and April 2009 by MERCOSUR and SACU States respectively.

MERCOSUR comprises of Argentina, Brazil, Paraguay and Uruguay.

The Preferential Trade Agreement (PTA) establishes fixed preference margins as a first step towards the creation of a free trade area between SACU and MERCOSUR.

Member States are still working on ratification instruments.

Implementation will commence immediately after ratification. Botswana has since ratified the Agreement.
Benefits
Market access to the South American countries.

Special and differential treatment.

Strengthening economic co-operation ties.
Trading with the United States (SACU-USA TIDCA)
What it Entails
The TIDCA is a cooperative framework or mechanism under which the two parties would identify specific trade and investment issues and seek to advance those issues through appropriate agreements or understandings.

For the purposes of providing for the further expansion of bilateral trade and investment flows, the Parties will cooperate on and consider whether further agreements such as those on sanitary and phyto-sanitary measures (SPS), standards, technical barriers to trade (TBT), customs cooperation and trade facilitation would be desirable, as well as cooperate in undertaking specific trade and investment promotion activities.

Following several exchanges of draft texts between South Africa (on behalf of SACU) and the USTR on the SACU proposals, a final draft text was agreed upon.

The text was submitted via Commission to Council, who adopted it for signing by Member States at its meeting on 4th April 2008 in Gaborone, Botswana.

The Agreement was signed at the AGOA Forum held in July 2008 in Washington, USA.

SACU has finalised the Matrix on Areas of Cooperation and have been approved by the SACU Council.
Parties are working towards implementation of the Agreement.
Benefits
Assist Botswana and her SACU partners to achieve economic development and growth.

Enhance integration of developing countries into global economy.

Strengthen the bonds of friendship and spirit of cooperation.

Enhance expansion of trade.

Boost economic relations between the two parties.

Promote attractive investment climate.

Enhance trade facilitation.
African Growth Opportunity Act

What it Entails
African Growth Opportunity Act (AGOA) was signed in to law by President Bill Clinton on 18th of May 2000 (AGOAI), with the objective of improving trade and economic cooperation between the US and eligible Sub Saharan African (SSA) countries.
AGOA II -6th of August 2002 was to increase preferential access for imports from beneficiary SSA.
AGOA III-12th of July 2004, was to extend preferential access for imports until 30th September 2015.
AGOA IV- 20th of September 2006 extends third country provision from September 2007 to September 2012.
Botswana is currently enjoying Duty Free Quota Free access into the US market under the African Growth Opportunity Act (AGOA).
In June 2015, AGOA was renewed by 10 years to September 30, 2025. The renewal through the AGOA Extension and Enhancement Act of 2015 covers the third country fabric (TCF) provision, which is a special rule that allows lesser-developed beneficiary countries duty free/quota free access into the U.S.
It is worth noting that amongst over the 6500 product lines eligible for exportation to the US market under AGOA, are live animals and animal products.
The exportation of these products will be subjected to Sanitary and Phyto Sanitary requirements.

The eligibility of countries is reviewed annually and it depends on meeting conditions set by the US administration. Normally countries qualify if they enhance the rule of law, eliminate trade barriers, protect human rights and eliminate child labour practices. Currently there are 37 beneficiary countries. There are a total of 6500 products that can be exported under the AGOA programme and products are eligible if they meet the Rules of Origin requirements.

Initially, Botswana did not qualify for the programme because of its middle income status, but qualified after applying for the LDC status.
Benefits
Tariff Advantage: Exports from Botswana will have a significant tariff advantage over those from non- AGOA eligible countries, making Botswana products more competitive, e.g. some tariff exemptions in the textiles/apparel sector under AGOA are as high as 30%
Export diversification (over 6400 product lines qualify).
Opportunity for regional integration: AGOA provides an opportunity to create regional integration through the development of value chains, production sharing and collaboration to meet volumes required by the U.S. market and for pitching the region as one big market.
Job creation: AGOA has been credited with the creation of over 300,000 jobs in SSA since its inception hence its increased utilization of AGOA by Botswana will result in more job opportunities for Batswana.
Market security for exporters and potential US investors.
National AGOA Response strategy-Botswana
For more info: AGOA.info
World Trade Organisation (WTO)
Click here https://www.wto.org/english/docs_e/legal_e/legal_e.htm
Interim SADC Agreement
What it Entails
The International cooperation between the ACP States and the EU has been ongoing.

The first Lome Convention was signed in 1975 and the Fourth Lome Convention expired in 2000.

The Cotonou Agreement signed in 2000 provided market access for ACP products duty free. The Agreement is non-reciprocal hence not WTO compatible, violating Art 1 of GATT (MFN).

The World Trade Organisation came into existence in 1995, hence the need to negotiate agreements that are WTO compatible. There was a waiver provided for the non-reciprocal Agreement until the 31st December 2007.

Article 36 and 37 of the Cotonou Agreement provides for negotiations between EU and ACP states. With the aim to create WTO compatible agreements, EU and ACP states had to negotiate Economic Partnership Agreements before the waiver lapsed. EPA negotiations were therefore launched in September 2002 at the all-ACP level and the SADC EPA negotiations were launched in July 2004.

Botswana negotiated Interim EPA under the SADC configuration together with Angola, Lesotho, Namibia, Mozambique, Swaziland, and South Africa.

Botswana, Lesotho, Mozambique and Swaziland signed the Interim EPA in June 2009, while Angola, Namibia and South Africa did not sign citing some concerns on certain provisions of the Agreement.

The second phase of the negotiations is ongoing on Trade in Services and Investment to conclude a full EPA.
Benefits
Trading Between Botswana and Zimbabwe
What it Entails
The Trade Agreement with Zimbabwe was initially signed in 1956 and amended in 1988 and lately in 2010.

The

Agreement

provides for duty free access of goods from territories of either country that qualifies for preferential treatment under the bilateral arrangement.

For goods to qualify for preferential treatment under the Agreement, they should either be wholly originating or meet a local content requirement of 25 percent.

The wholly originating goods are those that have been grown, extracted or raised in the territory of either party to the Agreement. These include animals born and bred, crops grown or minerals extracted in a country.

Those that meet the local content requirement should have been processed from the materials and labour sourced from the exporting country.

The cost of such raw materials and labour should constitute 25 percent of the total cost of production of a particular product.

The process of manufacture excludes simple processes like mixing of imported materials or packaging of imported goods, among others.

Manufacturers are required to produce for a period of three months before staring to export.

This procedure is meant to enable Customs Authorities to monitor and confirm the production process as well as the local content of the manufactured goods.

The newly amended Agreement, signed on the 15th August 2010, brought amendments in three areas;

Cumulative principle, which would allow raw materials from the territories of either contracting party to count towards the local content of goods being exported. It would confer originating status to goods whose production included inputs from either Botswana or Zimbabwe.

The use of waste and scrap in manufacturing; Waste and scrap would become a recognised and acceptable raw material for production of goods to be traded under the agreement.

Exemption of three months costing requirement; this will facilitate trade of large products, like buses, which becomes costly to keep them in store for three months.
Benefits
The proposed amendments are expected to expand Botswana trade with Zimbabwe.

To broaden the scope of investment.

Enhance economic cooperation.
Trading Between Botswana and Malawi
What it Entails
Botswana/Malawi Customs Agreement was signed in 1956 by the then Federation of Rhodesia and Nyasaland, Bechuanaland, Basutoland and Swaziland. The Agreement offers duty free access to goods grown, produced and manufactured in Botswana and Malawi.
Benefits
Local garment manufacturers who intend to benefit from AGOA, for example, could source yarn from Malawi to produce fabric. Botswana is alsoi exporting automotive and forklift batteries and salt to Malawi.

These are manufactured by Chloride Oxide Botswana. There is potential to increase exports of products such as footwear, floor tiles, PVC pipes, water taps, and towels protective clothing.
Trading Between Botswana and South Korea
What it Entails
Botswana and South Korea established trade relations in 1984 when the two countries exchanged Trade Missions. In 1986 the two counties signed a Most Favoured Nation (MFN) Trade Agreement.
Benefits